"SHE COULD BE THE ONE TO BREAK THE SPELL."
© Signature Times Photography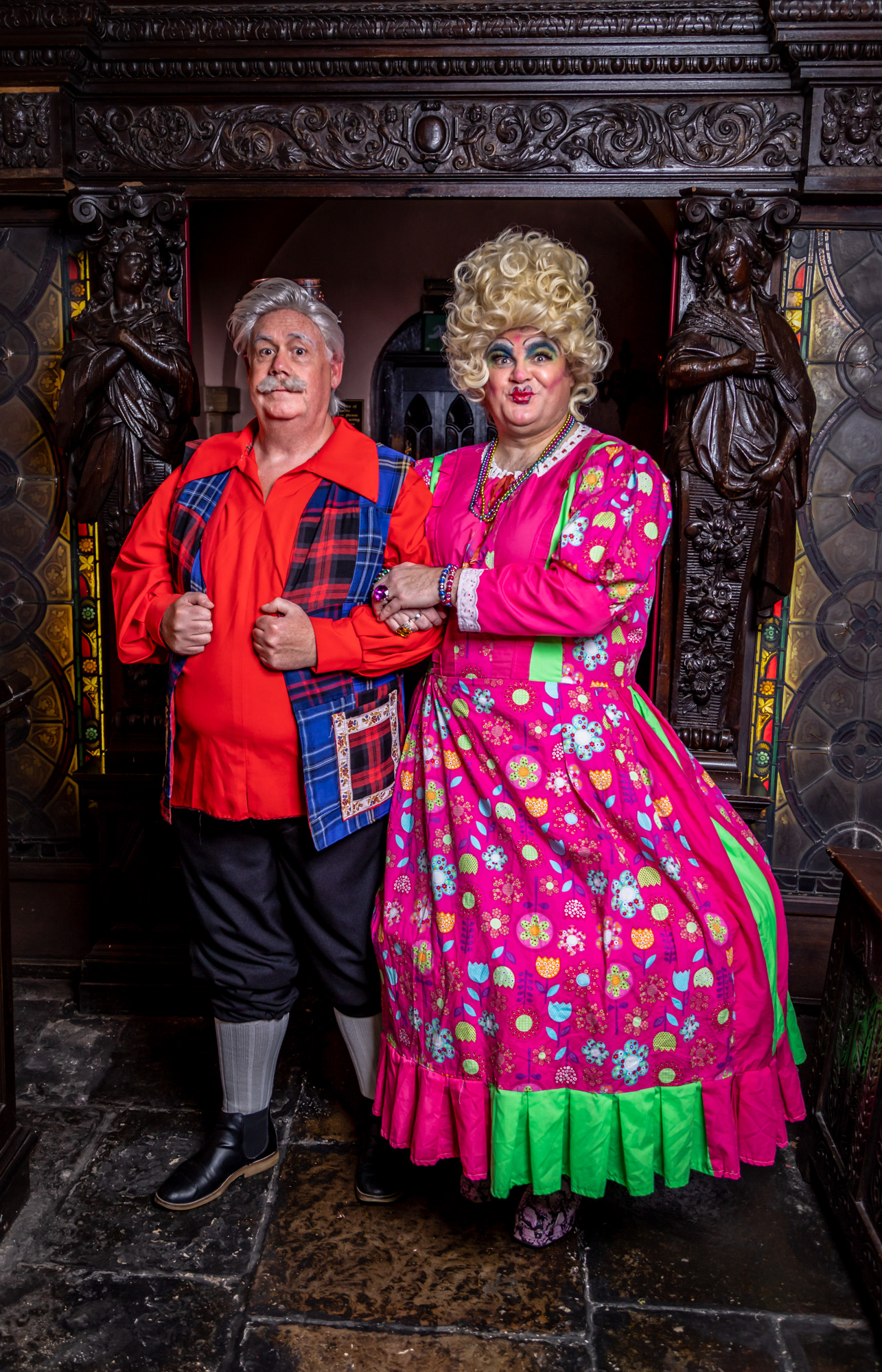 © Signature Times Photography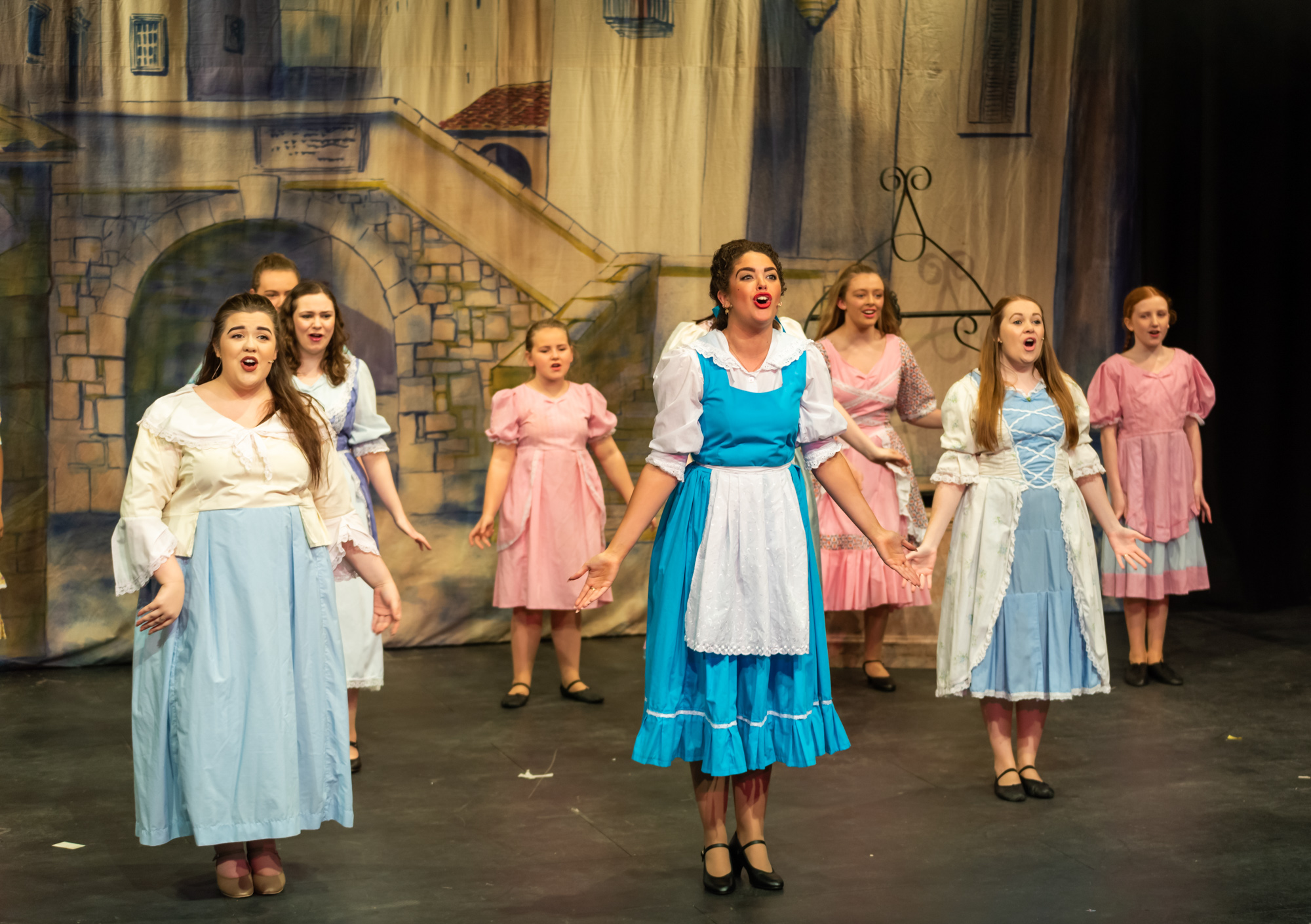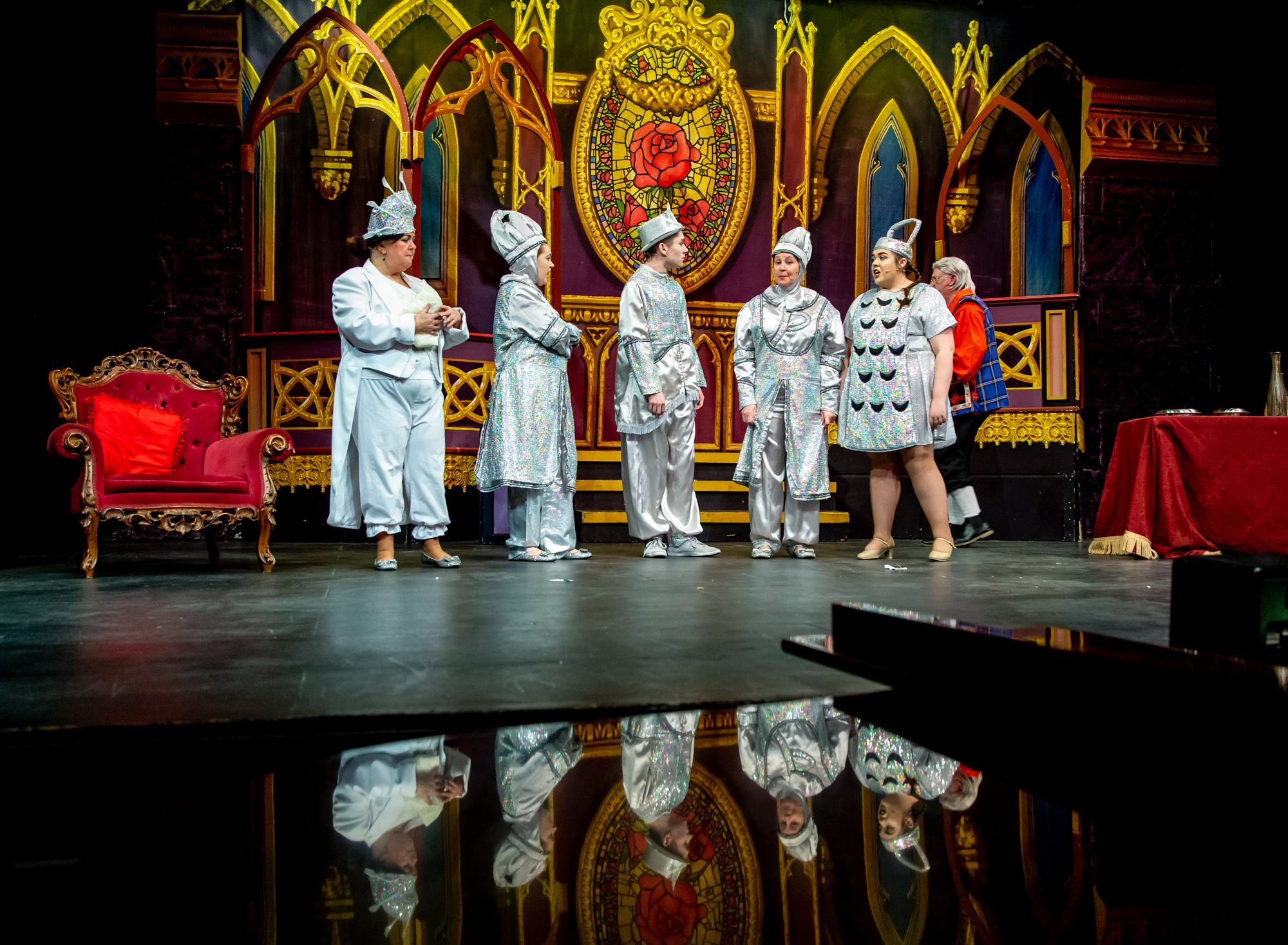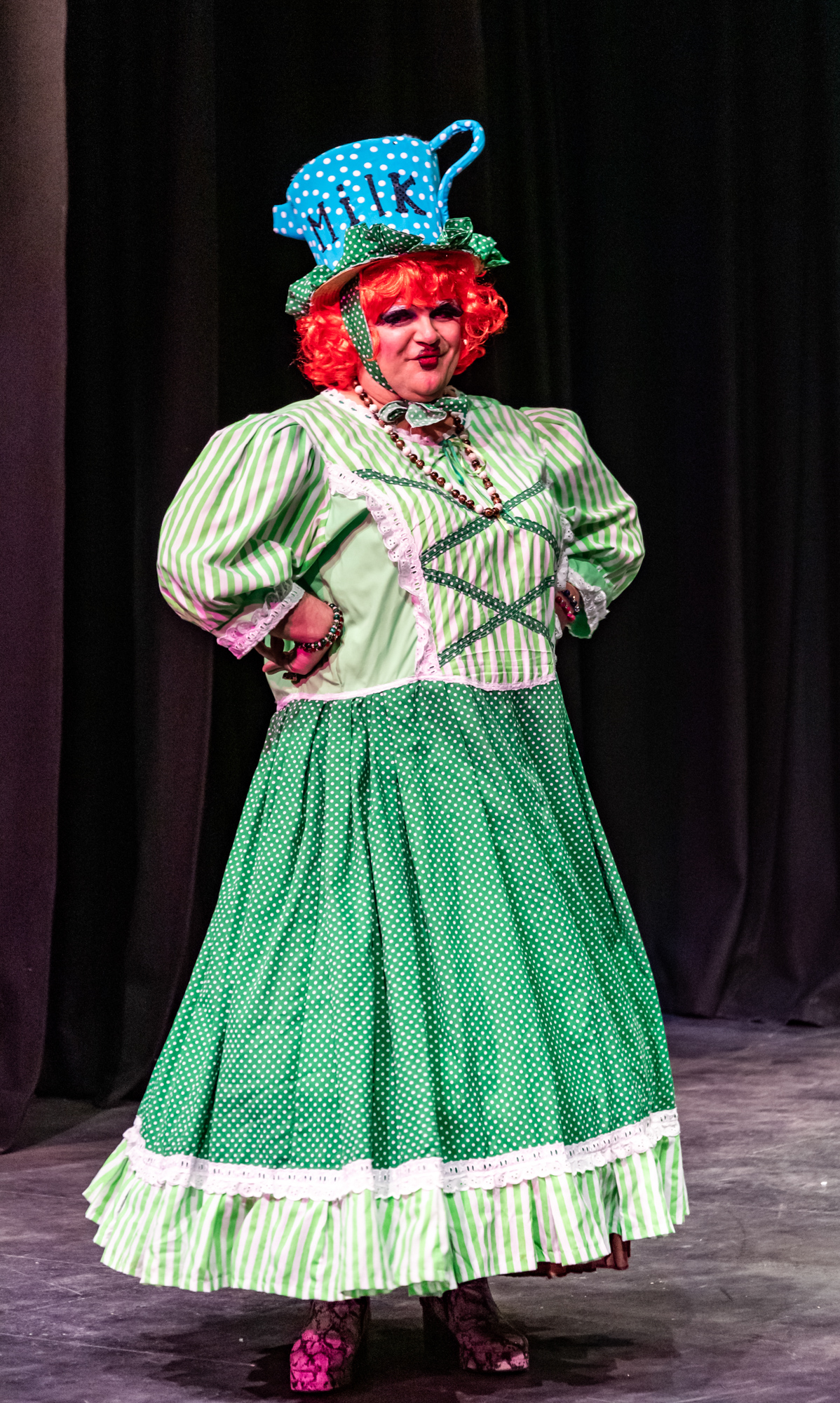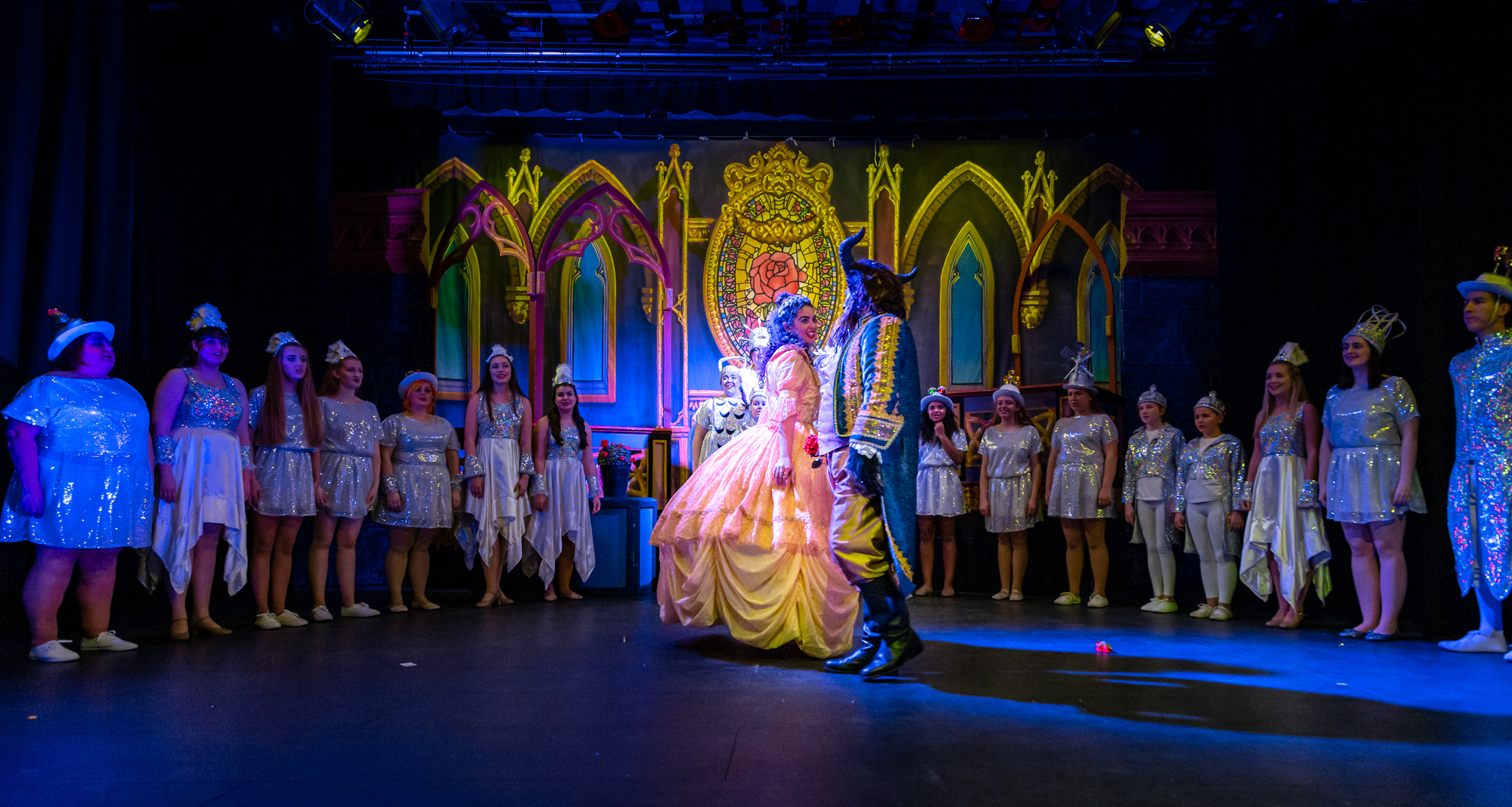 AUDIENCE COMMENTS
"Thank you to Dryburn Theatrical Workshop for a wonderful night of magic at their show Beauty and the Beast. It was pure magic from start to finish. Loved every min. Made me very happy. It was inspiring to me. Congratulations to you all. If you get chance, go and see it."
"We all had a great night never stopped laughing great performance 😄😂"
"Loved it well done everyone, it was really funny."
"What a spectacular night…great performances from all the cast of Beauty and the Beast…one boy stole the show…..my Grandson …..watching him laugh…..shout out….sing and dance …and get totaly imersed in the show just makes me feel so happy ……Perfect night allround ….people you should really pop along to the Dryburn Theatrical shows at Parkview school in Chester Le Street……you definitly wouldn.t be disapointed …..support your local Theatres …"
"Had a great night at the panto-spectacular tonight. We'll done Dryburn Theatrical Workshop. Beauty and the Beast was excellent."
"Fab! Fab! Fab! A panto-spectacular. You should all be very proud of all your hard work. It paid off in bucket loads tonight. Well done to the whole team. A very clever (and very technical) show. Very well crafted and presented. Full houses all round!!"
"My 8 year old little girl and her grandma used the tickets I won on Facebook to see Beauty & the Beast this afternoon and absolutely loved, loved, loved it. They both said that they will go again next year as it was that good. My daughter even said the funny guy was better than Danny in the Theatre Royal panto's.......and she loves him so that s a big compliment 😍😍😍 Thanks again and well done xx"
"Really enjoyed DTW's Beauty and the Beast Panto this year - so good I've seen it twice! Well done to all the cast and crew - you were fab both last night and tonight. Break a leg for the final show tomorrow! :-)"
"DTW - thank you for a truly amazing show today. You made my son so happy. From the hillarious Joe Coulson as Brie to the unexpected voice of Sacre Blu to the amazing cast and dancers. Not forgetting Phil Martin and Stephen Shield for a breath taking fight scene. We loved it .. Michelle Coulson you did another spectacular job."
"We loved it….best one yet."
"It was amazing so many talented people on stage."
"Never laughed or smiled as much in ages….magnificent performances from all the cast …My Lucas had a blast too …looking forward to the summer show."
"Was a great show, we thoroughly enjoyed it!"
"Thoroughly enjoyed Friday nights performance & remind us when the next show is as we'll be coming again."
"What a fantastic performance I loved every minute of it."
"I second that we've thoroughly enjoyed every minute xxx highly recommended!! Xx what a hoot!!xx"
"My grandson Max loved the panto and has 3 favs, you ! the beast and belle, he wanted to see it again the next day !! so now you all have a new fan for the group, thanks again for the tickets they all enjoyed it."
"We came along to the Saturday afternoon performance and had a fantastic time...the panto was great...myself my daughter in law and all the grandchildren had a brilliant time....Thank you..:)"
"Thank you Dryburn. I'm not a great lover of Pantomimes, although when my children were younger I never missed one of Dryburn's Pantomimes and going with children is that much more special. Of all the Pantomimes I have seen the one that appeals to me least is Beauty and the Beast however I did go and see Beauty and the Beast on Saturday night and was pleasantly surprised so much so that I might have changed my opinion of this particular pantomime. (Perhaps it's in the writing.) Any way I enjoyed it. I enjoyed the script and more importantly the way in which it was interpreted For me casting is everything and sometimes it just falls right and you are able to draw on everyone's strongest skills and qualities and with this cast the show just couldn't fail. The musical numbers were just right and the presentation was great. The staging of this production was excellent, second to none and the sets were just right not overstated or to elaborate just enough to get your mind working. As a child it must have appeared magical. Somewhere in all this I hope I have remembered you all and have done you justice just as you did for your audiences. Well done all very enjoyable show."
NODA REPORT
Beauty and the Beast is regarded as one of the best love stories ever written, the original story was wrote by a French novelist Gabrielle Suzanne Barbot de Villleneuve and was published in 1740 although researchers claim that the story originated some 4000 years ago, there have been several interpretations and adaptations of this story over the years with one of the most popular been the animated extravaganza by Walt Disney which was released in 1991. Dryburn Theatrical Workshop for their 2019 pantomime spectacular has worked once again with the very talented author and actor Tom Whalley in his fifth pantomime commissioned for the group and what a fantastic story line and production and in Tom's true fashion packed with interesting new characters with lots of twists and plots that makes Tom's productions unique and special. Pulling Tom's pantomime into a spectacular production is the artistic Director Michelle Coulson whose boundless energy and flair certainly was evident throughout this pantomime. With her years of experience Michelle certainly knows what works well and her productions always bring something both unique and exclusive. Bringing the movement and dance to life is the talented Helen Wilson as the group's resident choreographer she brought the creativity and flair to the production as did musical director Brian Pennick who complemented the production team with his musical flair. Well done to Martin Warden and Craig Holt from Hi Lights for ensuring that both sound and lighting design created and enhanced the mood and atmosphere of each scene, Alan Graeme costumes which were fantastic and gave that visual sparkle which supported the cast in portraying their characters, Border Studios for the stunning scenery which certainly delivered the architectural detail and supported the overall effect of the story and finally congratulation to both front of house staff and back stage crew who did a sterling role in ensuring that the whole proceeding went to plan and delivered a first class production.
Michelle had a first class team to work with; the opening scene Il Etait Une Fois (once upon a time) was fantastic with the whole cast been introduced to the audience and singing their opening musical number "Good Morning Nouveau Chateau", beautiful opening, very colourful and visual entertaining. Vicki Cowey did a sterling performance as Sacre Bleu the enchantress, who delivered great characterisation and I loved her solo musical number "I Put A Spell On You", playing against her was the Spirit of the Mirror performed by Lucy Pedley another strong performance and beautifully portrayed, excellent confident performances by both of these performers. Playing the leading lady Belle was the talented Emma Scott who for me delivered a stand out performance, Emma has a natural stage presence and is both confident and competent in any role she performs, she has a natural acting ability and vocally delivers her musical numbers with great composure I loved her musical duets "Only Us" and "A Million Dreams" performed with the Beast (Prince Claude) played by Phil Martin who delivered both characters with assurance and style. Playing the panto dame Nanny Nightnurse was Lee Passmoor, Lee has developed his own style as the pantomime dame and delivers this comic role with great sense of timing and confidence and I love the interaction he has with the audience, playing the dame's son Brie was the talented Joseph Coulson, Joe has the versatility to play a range of characters both comic and principal roles in musical theatre, he has credible stage presence and an instinctive ability to work the audience; I loved his performance as Brie, he provided the audience with some great scenes particularly the panto sing along "Baby Shark", the shopping basket scene, cooking class "Trifle with your mother" and the number "Camembert Can Can" where he named every cheese on the market, fantastic performance and I loved the on stage relationship with his mother Nanny NightNurse comedy at its best . Playing the part of Gaston was Stephen Shield again another sterling performance and good characterisation excellent partnership with his loyal friend Lefou played by Gary Eglinton who brought out the comic element in the character great collaboration between these two actors and I loved their interpretation of the musical number ""You And Me". Playing Belle's father Professor Philippe was Lawrence Clark again another strong performance and some lovely scenes with Belle.
For me the enchanted castle staff were superb this is the talent of Tom's writing at its best playing Libby Martin as Sale the Salt cellar, Annette Morris as Poivre the pepper pot, Karen Scott as Forchette the Fork, Francis Wood as Rapee the cheese grater and Marcus Cain as Cuillere the Spoon, fantastic characters all of whom delivered a stand out performance and I loved the costumes and finally Kirsty May as Annette, Abbie Kennedy as Babette, Rebecca Scott as Cosette and Laura Masters as Tracy who played the love struck maidens who swoon after Gaston. Helen Wilson as choreographer had a great team of dancers to work with, all of whom were able to bring her vision to life I particularly loved the scene "Deep In The Enchanted Forest" where the dancers were dressed as wolves to the music by Ramin Djawadi and the theme song to Game of Thrones, beautifully and powerfully delivered with fantastic choreography as was the finale number "Shut Up And Dance" which was also well choreographed and sang, congratulations to Hannah Cuthbertson, Nicole Blair- Foulds, Abbie Kennedy, Laura Masters, Kirsty May, Abbey Rutherford, Rebecca Scott and Kaitlyn Taylor. No show is ever complete without the ensemble that support the principals in the overall production congratulations to the adult ensemble played by Gary Blackbird, Pauline Blakeley, Graham Gibson, Dan Nelson and Naomi Skelton and the children's ensemble Jessica Callaway, Alicia Cook, Hayley Cook, Zora Dubre and Pippa Robson. Well done to everyone on a first class performance. Overall this was a tight professional performance which could have been performed in any theatre across the country well done to everyone at Dryburn Theatrical Workshop on yet another first class performance, can't wait to see what you can do with Addams Family.
Author: Peter Oliver