© Signature Times Photography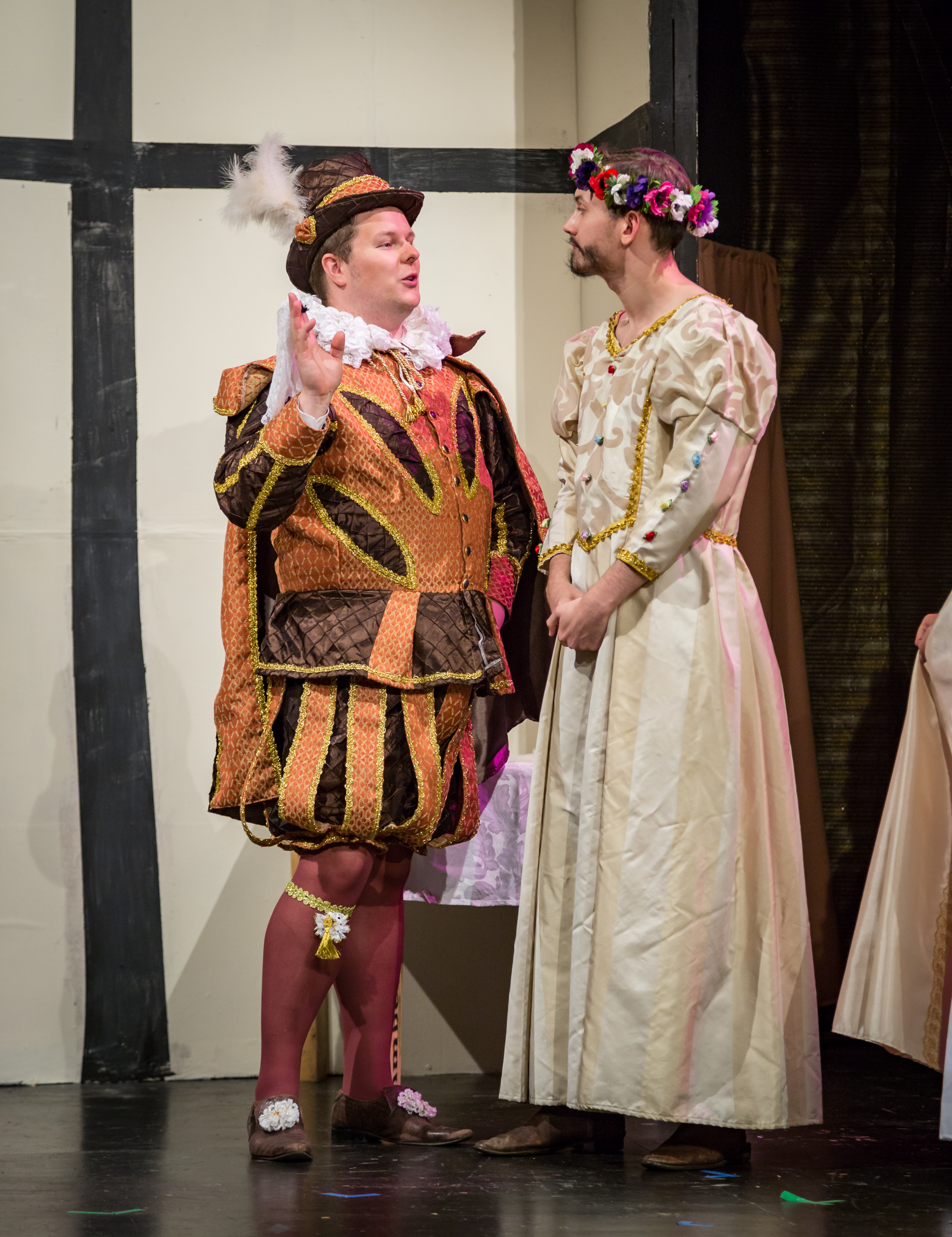 AUDIENCE COMMENTS
"Absoloutely wonderful night at Blackadder with Dryburn Theatrical workshop. The show has finished so I'm not trying to sell tickets. It was amazing. Laughed so much. My friend said it was one of the best amateur shows he had ever seen. Brilliant and flawless and upliftingx Thank youxxx"
"Well done to everyone involved with DTW's production of BlackAdder this evening!!! You were all fantastic !!!! Well Done. Congratulations Michelle !!!! Another superb production."
"One word...FANTASTIC!! What a night last night guys. Bloody brilliant."
"Well done Dryburn Theatrical Workshop on for an excellent evenings entertainment and with your production of Blackadder 11."
"Saw Black Adder on Friday. Superb acting and casting. Laughed our heads off."
"It was fabulous, funny and really well done. Congratulations everyone x"
"Superbly executed show. A welcomed homagé to a British institution. Well done to everyone involved. I only stopped laughing to eat a cracker and then some of that came flying out ;)"
"Well done to all of you a superb show I'm a massive Blackadder fan used to watch it with my dad when I was a little boy. "Bells" was one of our favourite episodes and you all did it justice. Made me feel very emotional."
"It was amazing. We loved it … you were all fantastic."
"Loved it, my kind of humour."
"Just wanted to say that I thoroughly enjoyed Blackadder last night, really funny 😄 Well done to everyone involved."
"I really did enjoy the show and as I said on Friday I thought everyone was excellent. Congratulations to Michelle and everyone who took part."
"You were all brilliant and this fantastic crit does not even scratch the surface. Another Noda award nomination awaits you, me thinks. Brilliant review and well done you all....woof! woof!"
"Well done everyone involved in Blackadder! Enjoyed both performances. Great job!! xx"
"He really really enjoyed it, said everyone was brilliant. Stage and costumes were great. He asked me to pass on big congratulations to everyone x"
NODA REPORT
Blackadder for me is an absolute classic, and as a fan of the TV series, I was very excited to see how creative director Michelle Coulson and the cast from Dryburn Theatrical Workshop were going to adapt this pseudo historical British sitcom onto the stage. The group chose to showcase the ever popular Blackadder Series II, the Elizabethan period focusing on the three episodes: Bells, Beer and Chains. Congratulations firstly must go to Michelle. I felt that the way she directed the play encompassed all the humour and tongue-in-cheek innuendos that Blackadder was so famous for, not only this but she also ensured that the flow was seamless and none of the comic timing was missed. The small stage was used to its full potential and dressed in the Elizabethan period split between Blackadder's house and the Throne Room at the palace, with a downstage set up for the dungeons and the drinking scene. Congratulations must also go to Joseph Coulson for Stage Management as some of the scenes were so short and the turn around so quick that the stage crew had to work in double time to turn the scenes around which they did extremely well and without any interruption to the performance. I also liked the use of video images throughout the scenes, which helped fill in the gaps. Sound and lighting was good which supported and created the changing moods and atmosphere thanks to Hi-Lights, as were the costumes which were stunning, rich and colourful and in-keeping with the Elizabethan period. The extravagance of the costumes had a visual impact to this play thanks to Alan Graham costumes. To conclude the production team I would like to personally say a big thank you to the front of house team.
It is virtually impossible to duplicate all of the physical characteristics of the original cast as we have all become familiar with but I felt that the cast did a a sterling performance in their impressions of their characters. Stephen Shield was well cast in the principal role of Blackadder, he demonstrated a well-rehearsed and confident performance, good line delivery and comic timing considering this character is barely offstage. There was excellent chemistry between Blackadder and Baldrick played by Alex Smith who is a talented comic actor with great facial expressions and natural comic timing. The delivery of the punch lines were spot on and his interaction with the rest of the cast was a privilege to watch. Queen Elizabeth was superbly played by Jillaine Hindson, she delivered an excellent portrayal of the character an excellent performance her lines and facial expressions were well-timed and very effective and I loved the costume. Nursie (Bernard) played by Karen Scott excelled in this character she brought out the eccentric nature of the character and made it her own, excellent chemistry between her and the Queen with lots of humour. For me, perfect casting. Phil Martin delivered a sterling performance as Lord Percy, he captured the character perfectly, very pompous, snobbish and extremely stupid, Phil as always has great stage presence and comic timing and complimented the principal line up. Lawrence Clark is a pro to the stage and throws everything into his character, as Lord Melchett Lawrence delivered a confident performance great stage presence and delivered this pompous character with ease. Adam Donald delivered a fantastic performance as the irresistible sex object, Lord Flashheart, it's such a shame that this character was initially only wrote in as a cameo role in the first series, great entertaining performance from Adam. Emma Scott delivered a first class performance in this thigh slapping form as Kate / Bob, Emma certainly has excellent stage presence and delivered her character with ease and confidence. Her stage father was played by Gary Blackbird; whilst only a cameo role Gary had some great lines and certainly charmed the audience especially when he expected Kate to become a prostitute and go on the game. Stand out performances by Annette Morris and Neil Hindson as Lord and Lady Whiteadder their scene was excellently delivered in their puritanical characters especially Lady Blackadder who had a strange habit of slapping her nephew Blackadder, great costumes and well acted.
There were several cameo roles all of whom performed to a high standard adding to the layers of comedy which accumulated in a vivid mix of wild and idiotic characters adding colour and madness to the production. Joseph Coulson delivered a strong performance as Baladeer and Piddle, Graham Gibson as Dr Leech and the Monk (I loved the scene including Blackadder and Dr Leech, very entertaining and funny), Kirsty May as the German Guard and Emma Bell as the Lady in Waiting. Special mention must go to Marcus Cain, I loved his characters, Partridge but commendation to his acting as the Torturer, his acting was outstanding, he made the character his own and very entertaining as was Tanya Wills as the Wise Women who delivered a stand out performance, supported by Frances Wood as the Young Crone excellent acting and stage presence. Bill Taylor was excellent as Prince Ludwig strong character and well delivered.
Overall this was a high quality production from the cast of Dryburn Theatrical Workshop, well done to everyone involved in this production for delivering a stand-out performance and a great evening of entertainment.
Author: Peter Oliver