"ON THE STROKE OF TWELVE, THE SPELL WILL BE BROKEN."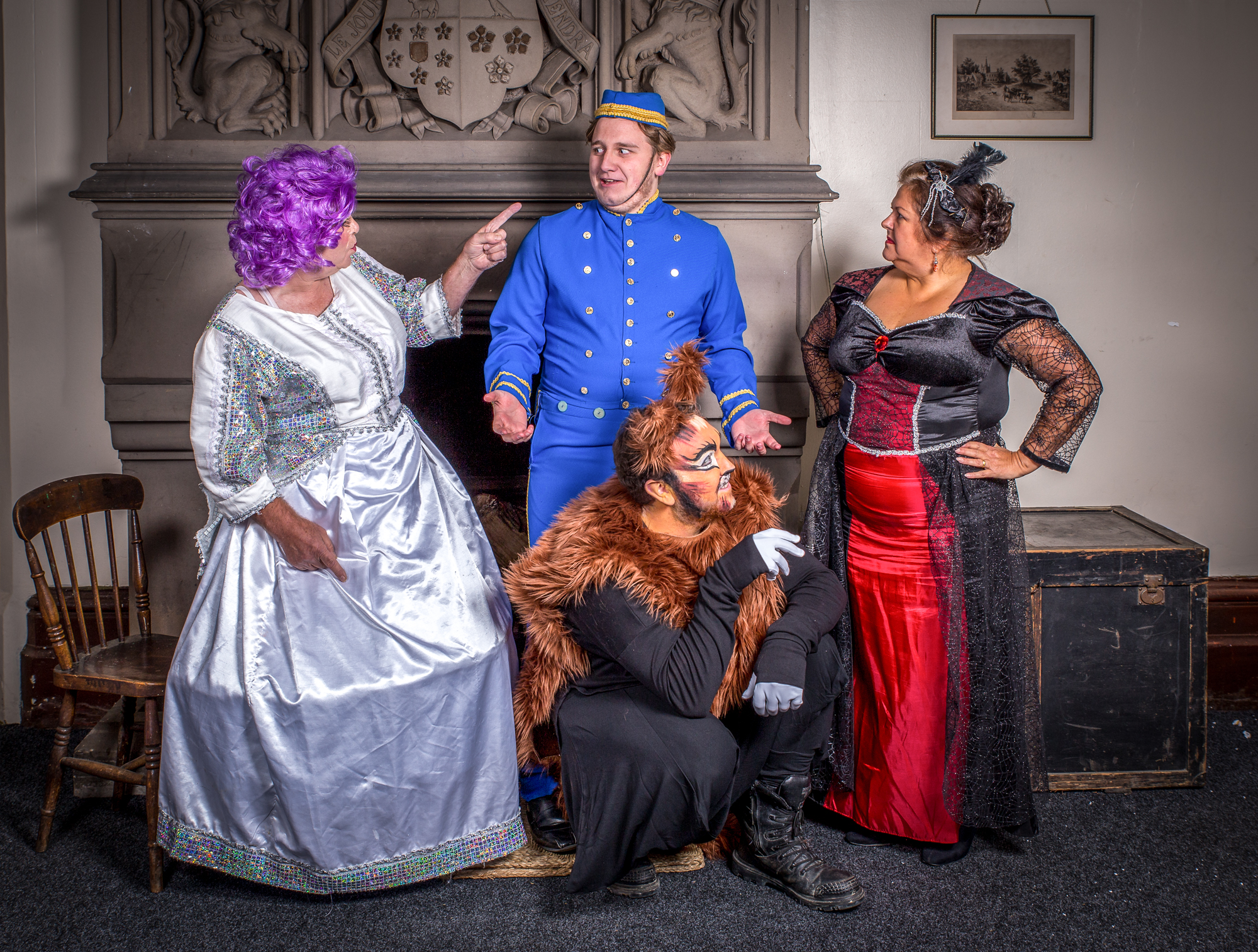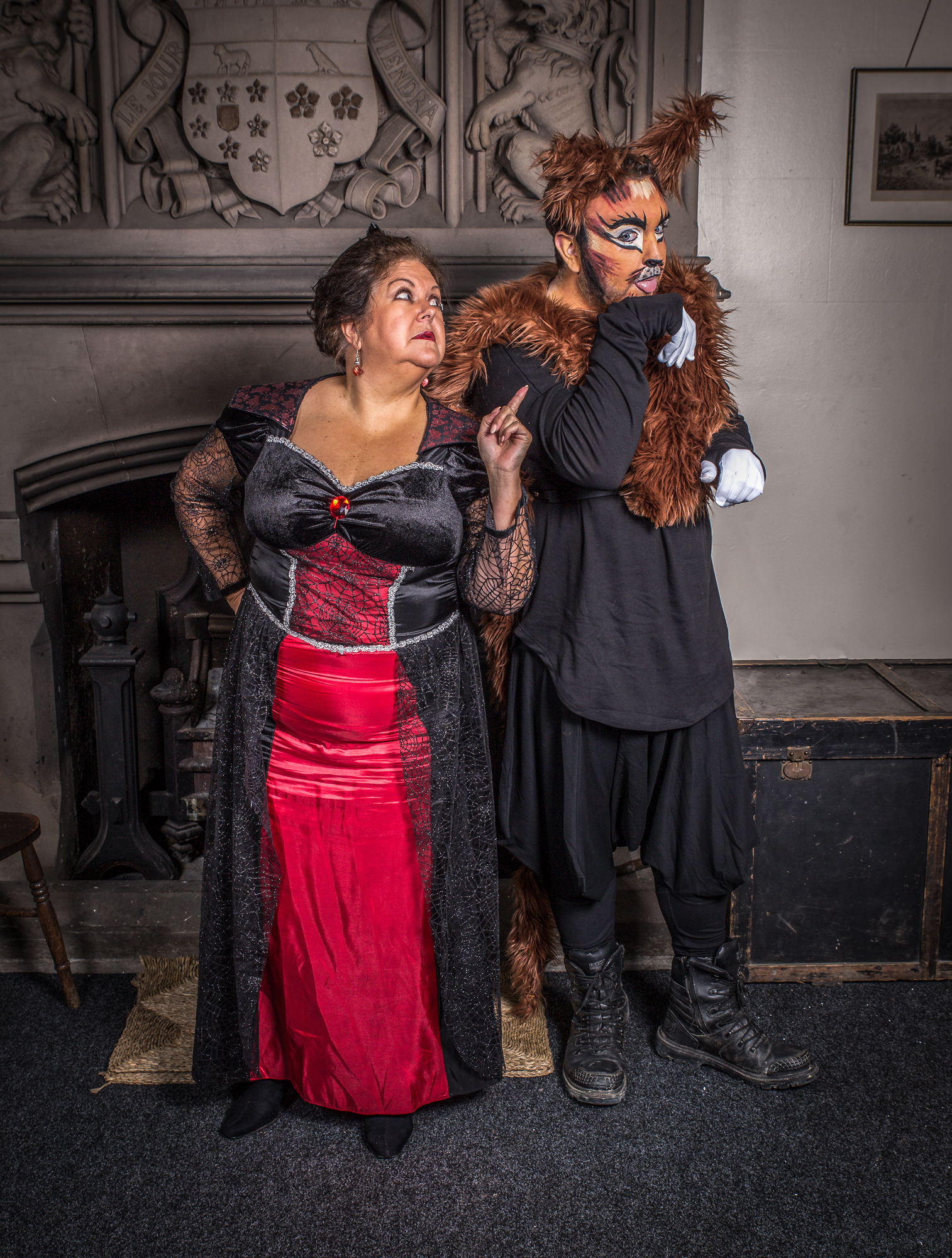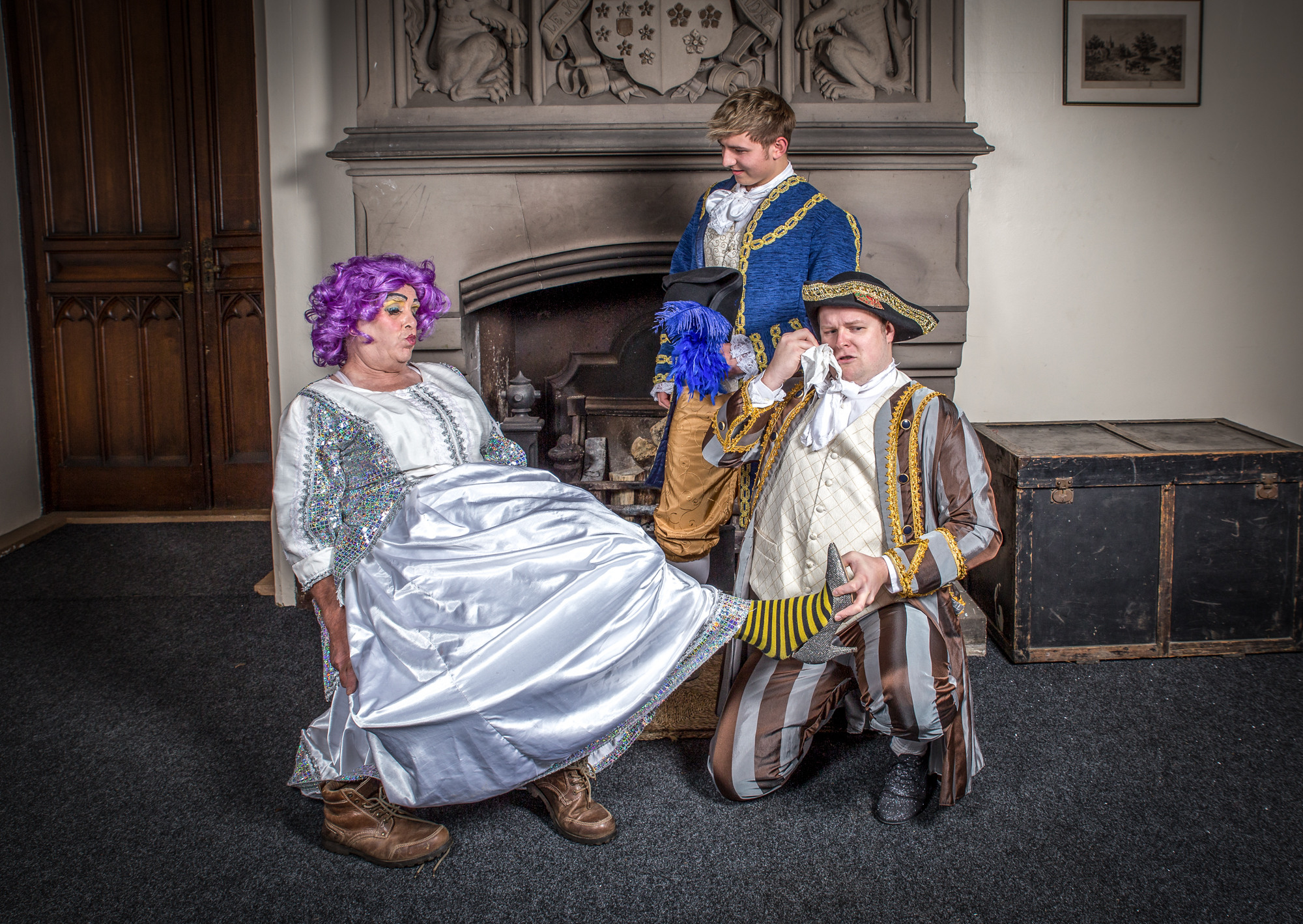 AUDIENCE COMMENTS
"All the cast was absolutely amazing and professional, thank you all for a fabulous pantomime with lots of laughs!!!"
"Literally had the most amazing time watching this Cinderella Production!! Congratulations to the whole cast!!! @dryburntw was incredible x"
"You know you can expect a good night when you go to Dryburn!! Well Done everyone - congratulations to Emma, Joe, Phil, Gary, Libby, Karen, Lee and Malcolm, Adam, Annette, Kaitlyn (Bill), to all the 'newbies' and chorus who I may not know (yet) or have on Facebook, and to Katharine and the other dancers special mention to Michelle and Helen, not forgetting Tom!! and of course a mention for Dorothy the prompt, the backstage teams who work tirelessly and the front of house staff who always give a warm welcome Hope the remaining performances go well and you can relax for a week or so afterwards!!"
"What a really enjoyable night at Dryburn Theatrical Workshop's panto Cinderella. Well done again. You never let us down."
"eeeeeeee well what a laugh !!! another fantastic show from my favourite group !!, well done everyone, loved all the little gags and thought the sisters were just fab, can't wait for the next show xx"
"So my parents and grandma were in today an absolutely loved the show. My dad 'Andy' in particular! Hope you have all had an amazing week. Very proud of each and every one of you for bringing the script so wonderfully to life. Looking forward to seeing you all again soon. 'The Author' x"
"Thank you for such an awesome performance this afternoon, I laughed from start to finish, it was so well written, huge congratulations to everyone involved, loved every minute of it!"
"Cinderella was great we really enjoyed it. The ugly sisters were brilliant so funny and buttons was great too.. and if the baron was copying count arthur strong he did a fab job!"
"Great panto guys as always :) I laughed, nearly cried, clapped and sang along. my auntie came tonight for the first time n said it was fantastic and so professional."
"Had a fantastic night out at Cinderella. Came away feeling thoroughly entertained - knew we would! Well done everyone it all looked fabulous. Great to see all our lovely friends who make us feel so welcome ..... see you at the next production."
"Brilliant performance as always this afternoon. Keep up the hard work and look forward to the next show."
"What A Great Panto tonight ! We have had a fantastic night !!!"
"Excellent production last night. Well done everyone! Each show we see just gets better and better!"
"Absolutely fantastic opening night of Cinderella! It was a brillaint performance. Well done to everybody xx"
"Had a great time last night at the panto. Brilliant production and can thoroughly recommend it. Thanks again."
"Absolutely fantastic well done Michelle Coulson, all the cast members and everyone involved with this show. Cinderella and Buttons you made two little girls very happy they did not want to leave xx"
We were absolutely delighted to win 'Best Pantomime' for our production of 'Cinderella' at the noda north awards 2017.
Our NODA Regional Representative, Peter Oliver, said, "For me, a pantomime should take me back to when I was a child. It should be entertaining to both children and adults, it should be colourful, engaging and by the end of the show make you feel uplifted. This pantomime had all of those ingredients, it was well directed, had great story line, excellent set, real ponies and two fantastic dames; for me, a perfect pantomime."
NODA REPORT
As my pantomime season draws to end "Oh yes it does" I am always excited when invited to review Dryburn Theatrical Workshop's pantomime performance and this year was no exception. This talented group always goes that extra mile and I am guaranteed to witness something unique and leave the performance feeling uplifted. This year's performance of Cinderella written by Tom Whalley his third pantomime for the group was no exception; under the expert direction of Michelle Coulson she certainly fulfilled the criteria working the group of talented actors to showcase a colourful interpretation of this wonderful love story full of interesting characters. The music choice was a mixture of modern and traditional numbers produced by the musical Director Brian Pennick and the energetic Chorography was well drilled by Helen Wilson creating some interesting movement which enhanced this lively rendition of this pantomime in true tradition.
The set was fantastic, bright and colourful with an array of back cloths and gauzes to create the different atmospheres and scenes, sound and lighting design was good and this coupled with excellent costumes provided by Alan Graham provided a winning combination both audibly and visually.
The show got off with an impressive start with Geordie Godmother played by Libby Kennedy introducing the audience to the story and continued to narrate throughout the show, excellent performance with good characterisations; enter Buttons on his go-cart played by the talented Joseph Coulson; he certainly knew how to play the audience and within no time had them eating out of his hands - excellent performance some good musical numbers especially his interpretation of Lunchmoney Lewis' song "Bills".
Suitably lovely as Cinderella, Emma Scott was first class; she had good stage presence and a lovely, warm acting style which was perfect for the role of Cinderella, as well as a lovely singing voice. Prince Charming was suitably played by Karl Herbert in his first role with the group; again a good acting style and I liked the fact that he played the guitar in his musical number "Its All About You", Dandini his faithful servant friend was confidently played by Phil Martin, an excellent performance and confidently portrayed as did Gary Blackbird in the role of Major Domo and Gary Eglinton provided a strong and characterful performance as Barron Hardup.
Every pantomime needs a good villain and in this case she came in the role of Baroness Griselda, confidently played by Karen Scott who delivered an excellent portrayal of the hard hearted stepmother necessarily evil and at times very funny she had the audience booing in all the right places her role was supported by her side kick Stottie the cat played by Adam Donald again he played this dark role brilliantly and they both bounced off each other with the right balance of evil. Completing the family was 'Bella needs a fella' played by Lee Passmoor and 'Stella Artois' played by Malcolm Quinn alias the ugly sisters - and boy were they ugly, and in my view the best ugly sisters I have ever seen. Whilst Malcolm is no stranger to the role of the dame this is the first for Lee and he took to it like a duck to water milking every ounce of humour and they both played their parts to perfection, amazing costumes, makeup and over the top personalities and comic timing especially in the haunted forest scene and I enjoyed the traditional panto sing along to the song Bibbidi Bobbidi Boo. As in all good Cinderella pantomimes the wow factor comes in the transformation scene and this pantomime was no exception, to the delight of the audience the pumpkin turned into a beautiful coach pulled by a real pony to transport Cinderella to the ball as if all by magic.
The enthusiasm, comic timing and energy of the ensemble was very evident and this spilled over into the captivated audience well done to Graham Gibson, Tony Jones, Annette Morris, Dan Nelson, Jason Pickford and Naomi Skelton. I must also compliment the young chorus members Nichole Blair-Foulds, Jessica Callaway, Alicia Cook, Zora Dubre, Abigail Jones and Kaitlyn Taylor they were excellent throughout as were the dancers Viki Cowey, Isha Dubre, Sarah Hutchinson, Rebecca Scott, Hannah Cuthbertson, Kirsty May and Katharine Willett who complimented the performance. This pantomime was a well written and the attention to detail from the production team resulted in a production that delighted the audience well done to everyone at Dryburn Theatrical Workshop.
Author: Peter Oliver