"OUR HOUSE, IN THE MIDDLE OF OUR STREET
."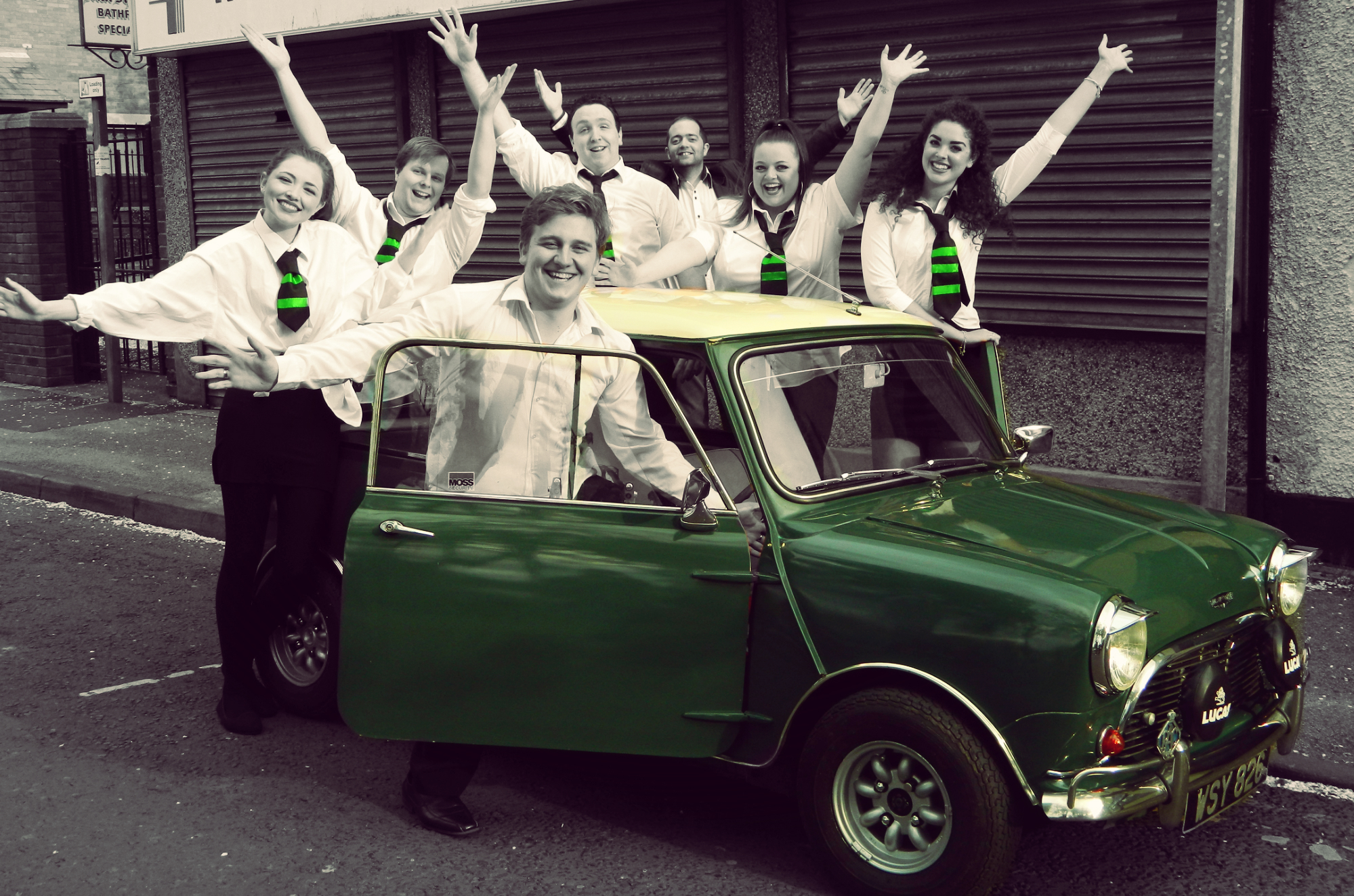 AUDIENCE COMMENTS
"Well just got back from watching the show, was it good? no, it was BRILLIANT !!!!!!!!!! once again Dryburn has knocked the ball right of the court with a fantastic show !!! well done to everyone, this was funny and sad all in the right places"
"One of the best shows iv seen in a long time, you all put your heart and soul into it. I could have been sat watching a west end show you were that good, you can all give the professionals a run for there money. The band were fantastic and added to the atmosphere I just wish I could watch it all again. Well done to everyone"
"Once again an AMAZING show!! I bloody loved it! :) :) Well done to all the brilliant cast & crew & the band!! Our House has to be one of my favourites but then I do love a bit of Madness :)"
"'WOW!!! I wish I could do that again!!' What a brilliant, brilliant, brilliant show. Well done DTW. You bunch of Nutty Boys (and Nutty Girls). Good luck for your last night."
"I sat down with friends and the show started WOW WOW WOW it was fantastic i loved the singing and as always everyone did a fantastic job of entertaining everyone there tonight, everyone and i cannot begin to mention everyone personally as you all did fantastic, if anyone has not been to see this show then get yourself along you will really love it, it is up beat but also has a few sad bits as well it is a must see"
"So watching Dryburn Theatrical Workshop's 'Our House' tonight has certainly set the benchmark for 'amateur' shows from here on in. Well done gang, it was fantastic"
"What a show we saw, full of emotion, comedy and energy, and for once, it was a show I knew all the songs for. Well done everyone"
"Wow! This is my favourite show you've done so far. You could tell that a lot of hard work had been put in but it definitely paid off. So much fun. Well done to everyone involved :) xx"
"Another great show tonight! And received more fabulous feedback.. I was told that 'Our House' is the best show they've EVER seen in Park View Theatre AND just as good as any professional performance"
NODA REPORT
ryburn Theatrical Workshop has always been a society that is not afraid to tackle new and interesting shows, and this year was no exception. I have always been a fan of the music by Madness so when I was asked to review this show I was excited as I had not had the opportunity to see it previously. Firstly, I must congratulate Michelle Coulson who ensured that through her professional direction this production was well considered and very effective, packed with drive and energy from start to finish, and delivered the essential wow factor that this show needs. Helen Wilson, as choreographer, really put her stamp on this show and gave us some first class choreography which was very lively and slick. Musical director John Hudson and his musicians certainly understood the need for the music to shine, were sympathetic to the actors, and never let the music overpower the cast. The set looked very good and the lighting clever. The only criticism I have in regards to the technical element of the show was the sound. During the performance that I watched the sound at times was poor and I had to strain to hear the dialogue which was important to ensure that you could follow the story line.
Our House is a romantic comedy about Joe Casey's life and the choices he has to make when on his sixteenth birthday a simple mistake could change his destiny for ever. Joe's life is put into turmoil having to decide good from bad and live with the consequences of that night.
The principal characters were all well cast. Joe Coulson was outstanding in the role of Joe Casey. He showed excellent contrast between the two different Joe's using different tones in his voice and body language, and certainly handled the many costume changes to represent the different characters. Each change was carried out with ease and quickness and in some changes it was virtually impossible to detect. Joe's singing voice has matured over the past few years, and he delivered his musical numbers well to the audience's appreciation. There was an excellent performance from Lee Passmoor as Joe's deceased Dad who acted as narrator through the show as he tried to save his son from falling into the wrong ways that he had done, with terrific vocals and stage presence. Annette Morris, as Kath Casey Joe's mother, generated genuine warmth of personality with her Irish accent and beautifully pitched vocals. Emma Scott played Joe's on and off girlfriend Sarah. With her excellent stage presence she was able to combine the innocent girl next door looks with a great voice delivering her solo numbers and duets beautifully. She presented a fresh-faced contrast to her wise-cracking friends Billie and Angie well played by Charlotte Archer and Lucy McCabe respectively. There was first class support from Adam Donald, playing Emmo, and Phil Martin, as Lewis, Joe's friends. They both had the audience laughing in all the right places and made a great double act with natural rapport and a great support for Joe. The baddie in the pact was Reecey, played by Gary Eglinton, a strong character who led Joe into his undoing in a very subtle way with excellent stage presence and vocals. A solid performance came from Graham Gibson as Mr Pressman and Mr Jesmond.
Special mention to the remaining cast who performed in smaller cameo roles. They all contributed to the success of the show, as did the dancers who performed their routines perfectly. Special mention must also go to the chorus who were enthusiastic and delivered their musical numbers with beautiful harmonies and high energy.
A huge well done to the whole production team and cast. This was a wonderful show, and I had a great night.
Author: Peter Oliver